a 11Km.
Selva del Irati
This forest is the second largest and best preserved beech-fir forest of Europe, after the Black Forest of Alemania. There are 17,000 hectares, almost in virgin state with a high ecological value, at the head of the Pyrenean valley of Aezkoa and Salazar.
a 22Km.
Colegiata de Roncesvalles
Orreaga / Roncesvalles is the entrance of Santiago's Path (Camino de Santiago) from France with legends of Charlemagne and Roland. Shelter for pilgrims for centuries and now also Jacobean touristic settlement with an excellent collegiate. Bucolic natural
a 27Km.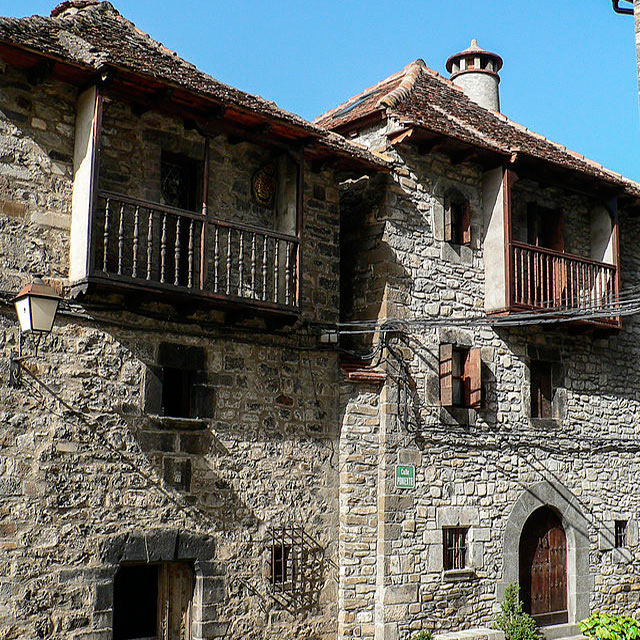 Conjunto Histórico de Ansó
Ánsó, en La Jacetania, es Conjunto Histórico desde 2006 por haber sabido conservar la estructura urbanística original de alta montaña con casas unifamiliares en piedra gris y tejado a doble vertiente en cerámica plana o losas de piedra.
a 31Km.
Monasterio de Leyre
One of the best monasteries of Spain is located in a beautiful natural environment in which a Romanesque nascent emerges uniquely from the twelfth and twelfth centuries. And close it is the reservoir of Yesa as a complement for the traveler.
a 35Km.
Foz de Lumbier
It is a deep and narrow gorge around the river Irati of a length of just over a kilometer and a maximum altitude of 120 m. Ideal Natural Reserve to a stunning landscape, to see a variety of vegetation and vultures.
a 36Km.
Castillo de Javier
Its crenellated towers cut the sky strengthening its medieval charm. Cuna de San Francisco Javier, 8 km away from Sangüesa, to which people from Navarre go on a pilgrimage in the Javierada. Its architectural group, in part was rebuilt, it is awesome.
a 43Km.
Cascada de Xorroxin
Awesome nature, a half hidden waterfall through the forest where the sirens used to straighten their hair with golden combs. Singing water, beech, oaks, hazel and chestnut wait for us.
a 46Km.
Pamplona
Pamplona invites you to enjoy leisurely its parks and wander through its old town, it invites to taste its cuisine and its popular snacks, watered with a good wine, enjoy the unique festivals of Spain, the San Fermin
a 48Km.
Robledal de Orgi
Ancient forest, the only witness of secular oak wet Navarre with great ecological interest. Natural Recreation Area with reception areas, rides and conservation. A unique landscape that always amazes visitors.
a 50Km.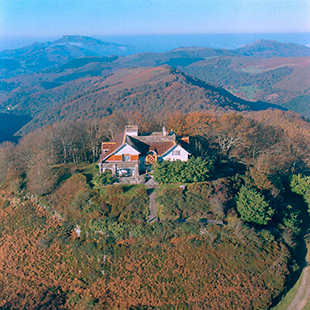 Parque Natural Señorío de Bertiz
A fabulous botanical garden with blackbirds, squirrels and seven species of woodpeckers stand out in this Natural Park along the western Pyrenees of Navarre next to the river Bidasoa with large trees and well preserved in the term Oieregi.
a 55Km.
Cuevas de Zugarramurdi
Magic, fantasy and witchcraft have become Zugaramurdi Cave on one unique tourist settlement t 400 meters from the border town with France in the western Pyrenees of Navarre. There is also a Museum of Witches as supplement.
a 56Km.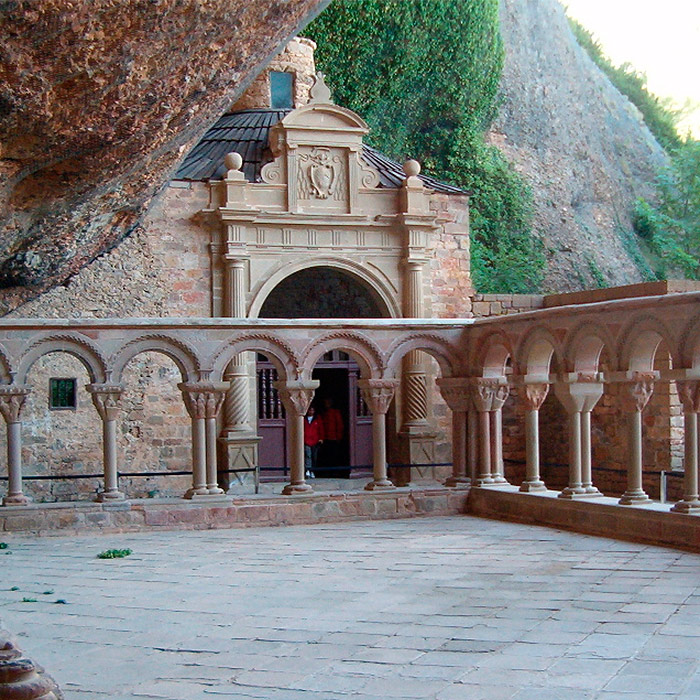 Monasterio San Juan de la Peña
Construida entre los siglos X y XI, presenta una gran belleza arquitectónica y fue el primer panteón de los Reyes de Aragón. Está situado en un sorprendente paisaje, bajo el cobijo de una inmensa masa rocosa. Cerca del Camino de Santiago.
a 58Km.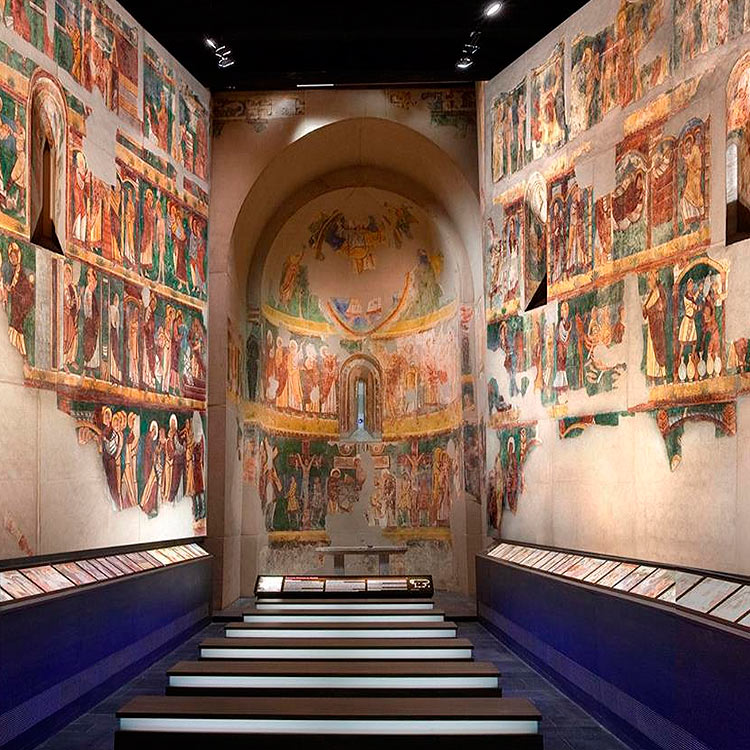 Jaca, Conjunto Histórico
El casco histórico se ha mantenido bastante, conservando aún hoy en día la parte esencial de su traza medieval que lo ha caracterizado siempre como punto clave del Camino de Santiago y capital de La Jacetania.
a 58Km.
Molino de Zubieta
It is one of the places where the time has stopped. It was built in 1785 as a real mill and nowadays is an active eco-museum. Its miller still uses his hands and utensils to grind the wheat and the corn, and you can make your own cake.