Environment´s information
It is located on the entrance of the Irati forest (18 km) next to Roncesvalles ( head of the Camino de Santiago, valleys of Roncal and Aekoa. By the south, foces of Lumbier and Arbaiun, monastery of Leire, Castle of Javier and medieval villages (Sangüesa, Aibar, Sos del Rey Católico)
80 km from Pamplona 
30 km from France, where you can visit the gorges of Kakuerta, bridge of Ortzarte and its picturesque villages (Larraun, Santa Engracia, Mauleón). 
Ochagavía
Pyrenean village located in the Valley of Salazar on the feet of the Forest of Irati. It is surrounded by mountains and watered by the rivers Zatoia and Aduña. Medieval bridge. Cobbled streets, stately homes with their emblematic shields. Picturesque corners. Environment with high tops and deep forests. As traditional festival highlights: its old dances in honor to the Virgin of Muskilda each 8th of September in its Romanesque hermitahe. There is Tourism Office and Nature Interpretation Center. Nearby, there are the ski tracks of Abodi-Salazar and there are hiking routes.
Tours
Valley of Roncal, Forest Irati, Peak of Ori, ski tracks of Abodi and Valley of Roncal, Rocesvalles 20 km (Camino de Santiago). Monastery of Leyre, Castle Javier. Foces of Arbayún and Lumbier. Megalithic monuments. Romanesque art routes.
Activities
Hiking. Cross Country Skiing. The bellowing in autumn. Visits to dairies.
WHERE TO GO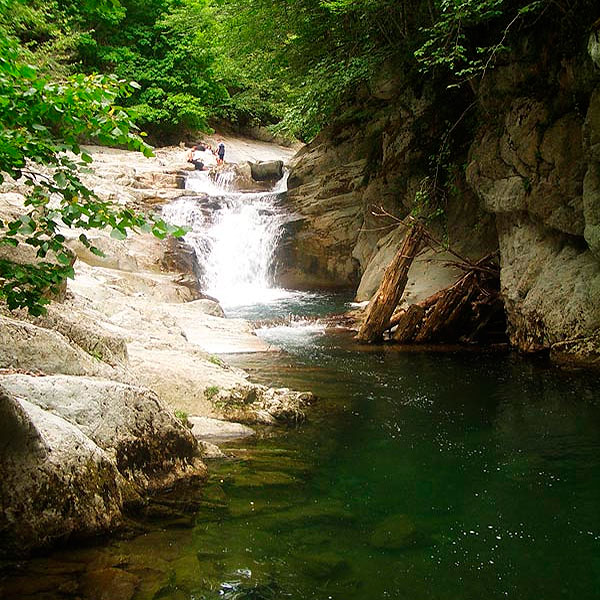 Selva del Irati
Este bosque es el segundo hayedo-abetal más extenso y mejor conservado de Europa, tras la Selva Negra de Alemania. Son 17.000 Has. casi en estado virgen con gran valor ecológico, en la cabecera de los...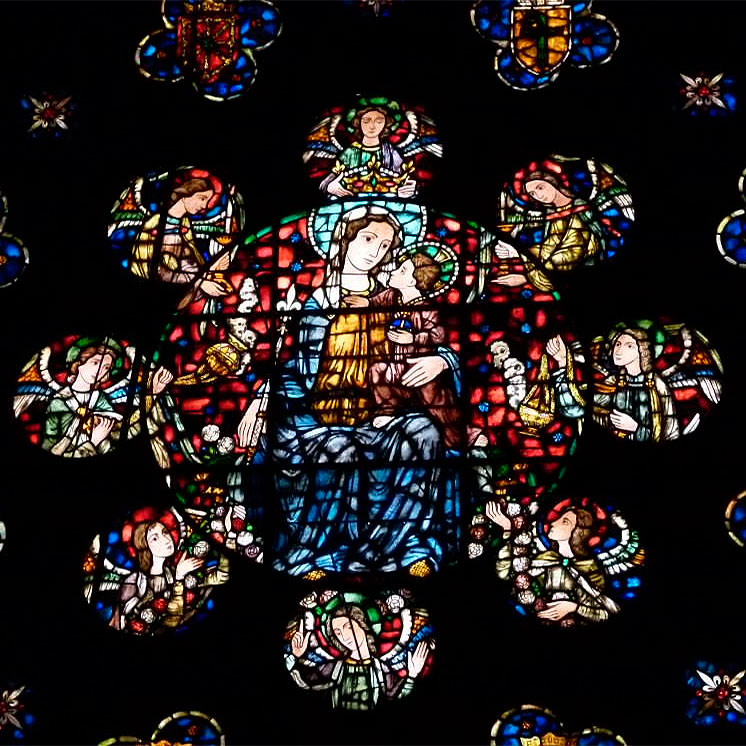 Colegiata de Roncesvalles
Orreaga/Roncesvalles es entrada del Camino de Santiago desde Francia con leyendas de Carlomagno y Roldán. Cobijo de peregrinos durante siglos y hoy, también, enclave turístico jacobeo de primer orden ...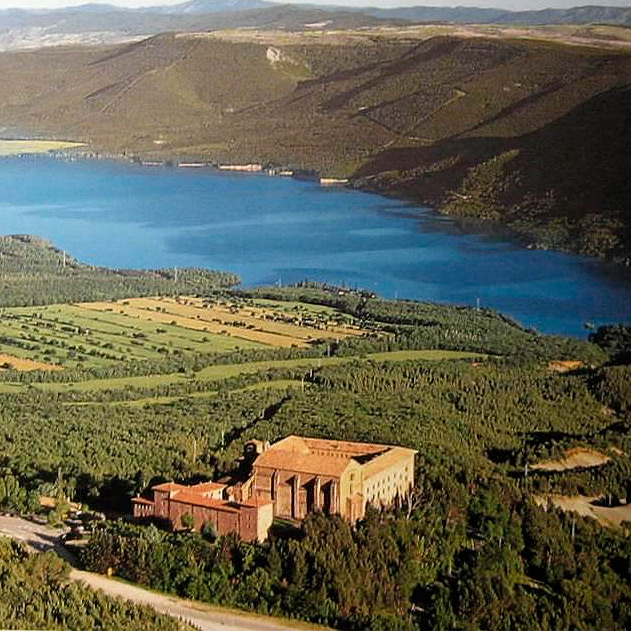 Monasterio de Leyre
Uno de los mejores monasterios de España situado en un bello entorno natural en el que un románico naciente aflora de manera singular de los siglos XII y XII. Y cerca se encuentra el embalse de Yesa c...
UPCOMING EVENTS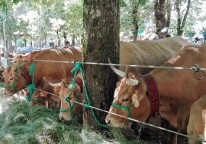 Concurso-Subasta Nacional Ganado Vacuno Pirenaico
En Elizondo, del 14 al 15 de septiembre
Es un certamen anual sobre la raza de ganado vacuno Pirenaica que se celebra cada año en la localidad navarra de Elizondo (Valle del Baztán), y que comenzó a celebrarse en 1988. El concurso está orga...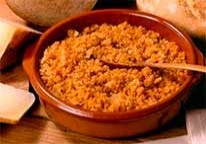 Migas de Ujué
En Ujué, 23 de septiembre
Desde hace algunos años, en septiembre se da cita en la bella localidad de Ujué, la Fiesta de las Migas. El nombre del festejo recuerda la esencia del mismo, pues el acto central es precisamente la de...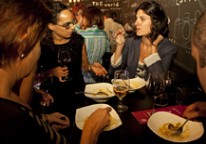 Semana de la Cazuelica y el Vino
En Pamplona, del 5 al 14 de octubre
El calendario gastronómico de Navarra tiene una cita imprescindible en otoño, la Semana de la Cazuelica y el Vino. Se trata de una ocasión única para dar a conocer el carácter de la cocina regional, q...